Chickpea and Pickled-mussel Hummus
Prepare healthy, nutritious and flavor-combining snacks that will enthral those who try it. Get started with this chickpea hummus that sets itself apart thanks to its texture, as well as its attractive mussel flavor. This recipe was created to commemorate Palacio de Oriente's participation in the Dubai Expo.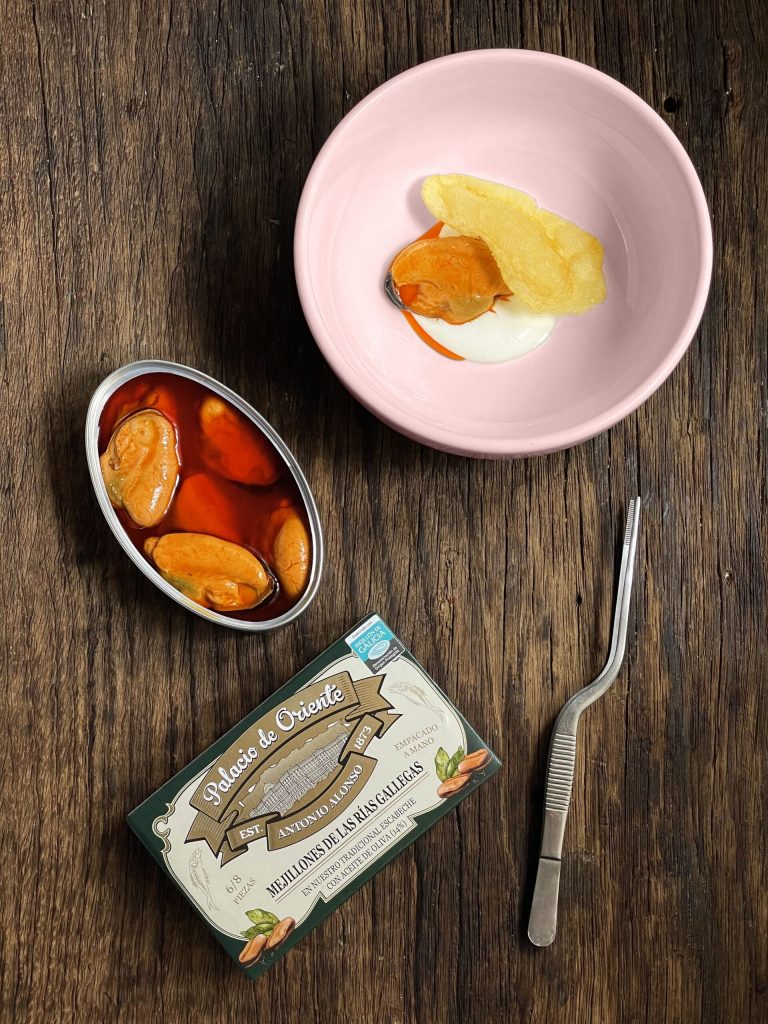 Mussels in Pickled Sauce with Fine Cauliflower Purée
Have you ever considered dipping with organic mussels? With this recipe, you will take the art of dipping crunchy snacks into creamy textures to the ultimate level. The secret lies in the fine cauliflower purée and in the soufflé fries. Enjoy!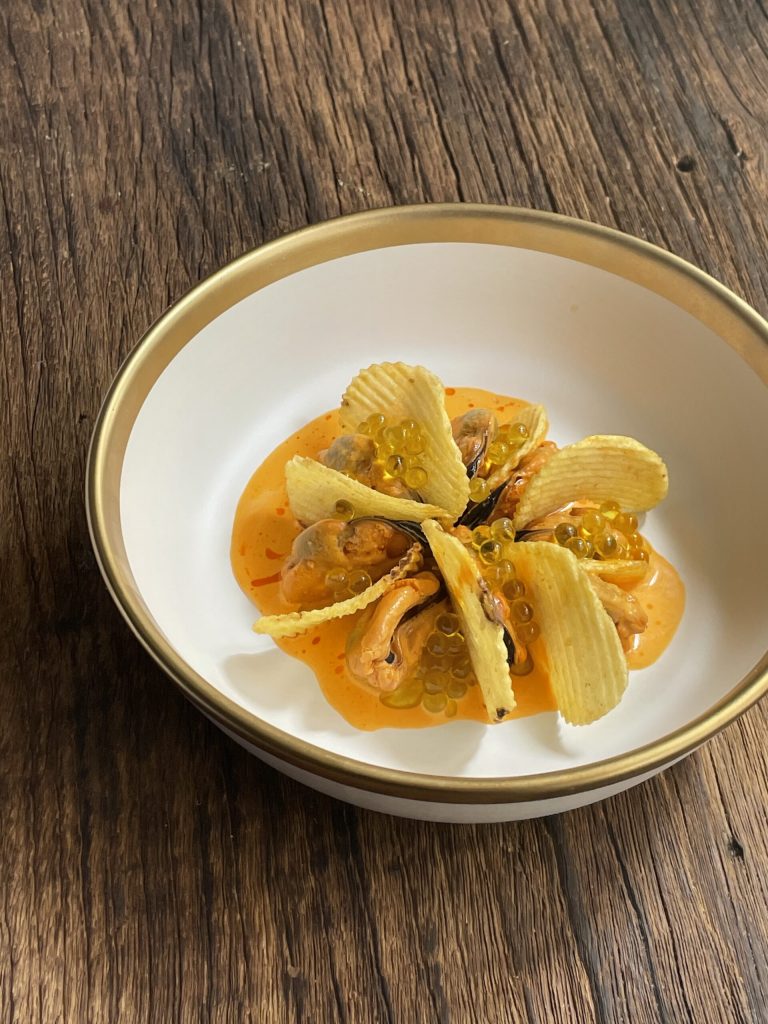 Mussel Emulsion in Pickled and Harissa Sauce
The best of both shores. This tapa for the senses plays with the smoothness of our extra virgin olive oil and the spicy notes of the Harissa sauce, traditional in Morocco, Tunisia and Algeria. Dare to experiment!