Pledge #4
Gender equality in opportunities
Equality is a subject we take very seriously at Conservas Antonio Alonso S.A. We are working very hard to pass with flying colors when it comes to the challenges posed by gender equality or the same opportunities for everyone. This is because women have played, and still do, an essential role in the history of Palacio de Oriente.
Since it was founded, Conservas Antonio Alonso S.A. has employed women to work on its fish and seafood treatment and canning chains, thus helping pave the way to promote the social advancement of women in the region of Galicia.
The canning sector was among the first to bring in female employees to the workforce at the end of the 19th century. Thanks to their jobs in our factories, many women workers could benefit from a position that gave them financial independence and the means to foster their personal growth, and that of their families.
Cannery Mistresses
Nowadays, it is evident that women have access to every layer of the company, on equal terms to their male colleagues. From the base to the top, the numbers speak for themselves: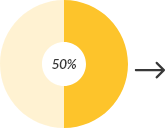 The workforce is quite balanced when it comes to the gender of the employees, and, more importantly, at every level of the organization. Moreover, Conservas Antonio Alonso S.A. offers great employment stability, since 100 % of our contracts are indefinite, meaning they do not have an end-by date.
Today we can safely say that buying Palacio de Oriente products is more than opting for the true flavor of Galicia, or for exquisite fish and seafood, or for a high-quality and sustainable manufacture. It also means fully supporting gender equality and the same opportunities for everyone in our company.