GASTRONOMY
Palacio de Oriente's canned goods are an exquisite bite. Enjoy them anywhere and at any moment with our seafood tapa products and our exclusive recipes. Learn more about the nutritional benefits of fish and seafood in a balanced diet and satisfy your curiosity with our canned goods dictionary from A to Z. Taste Palacio de Oriente, pure gastronomic tradition endorsed by the savoir faire of 5 generations. Cannery masters since 1873.
Recipes with canned fish and seafood
Alone or accompanied, our canned goods are terrific. Let your creativity run loose with our recipes featuring albacore, yellowfin tuna, mussels, salted anchovies from the Cantabrian Sea, or any other Palacio de Oriente product. They will serve you well for everyday meals or as a surprise on a special occasion. In any case; to the kitchens!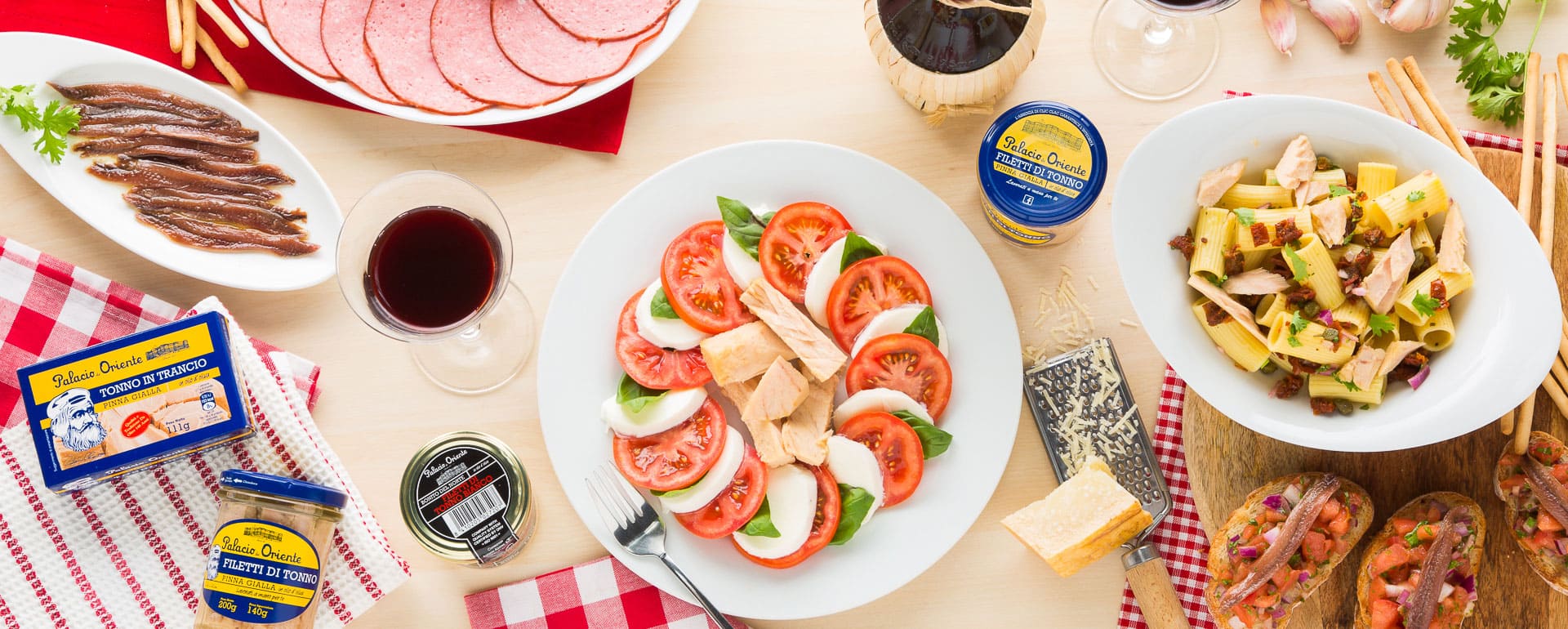 Nutrition area
Fish and seafood are two key ingredients in the Mediterranean diet. Consuming them as canned goods is a healthy and simple way of watching your health. In our Nutrition section we have information available on how to introduce them into your meals and how to adapt their ingestion in each situation.

Tapas from the sea
Do you want to open a Palacio de Oriente can and forget about everything else? Take a look and get inspired: we suggest different places, environments, moments and ways to try our products. A sensory experience where the sea and its memory will always be the main stars.